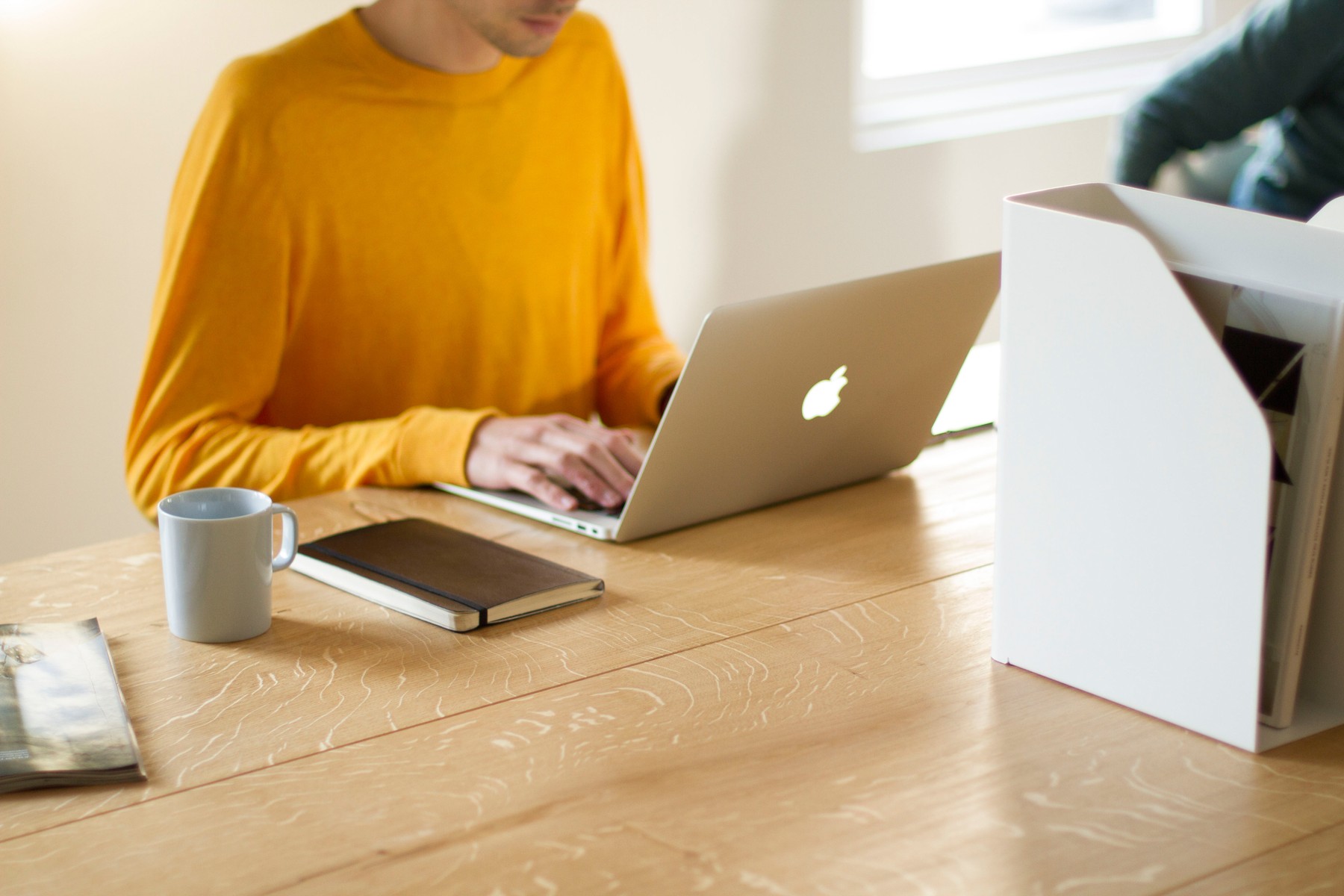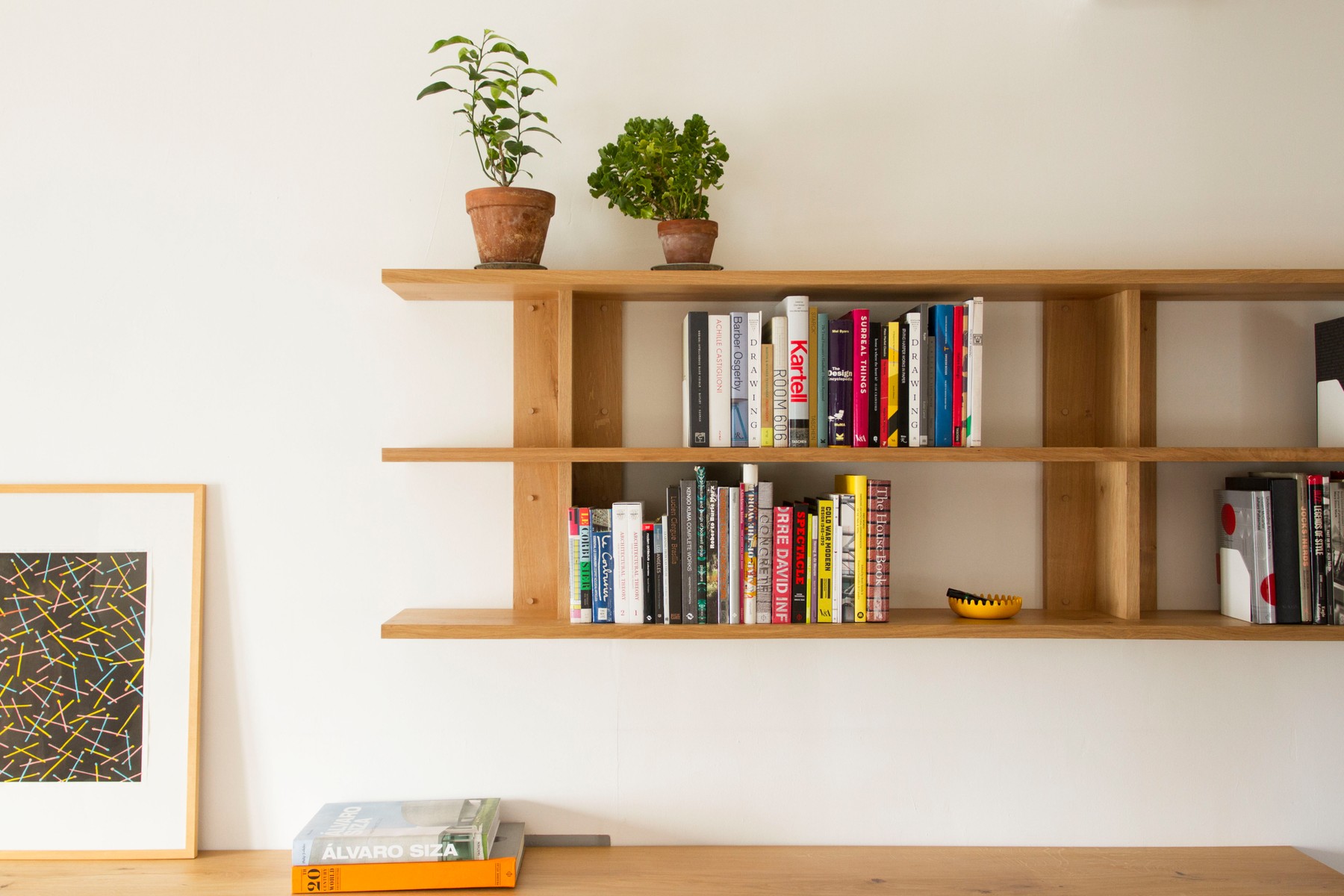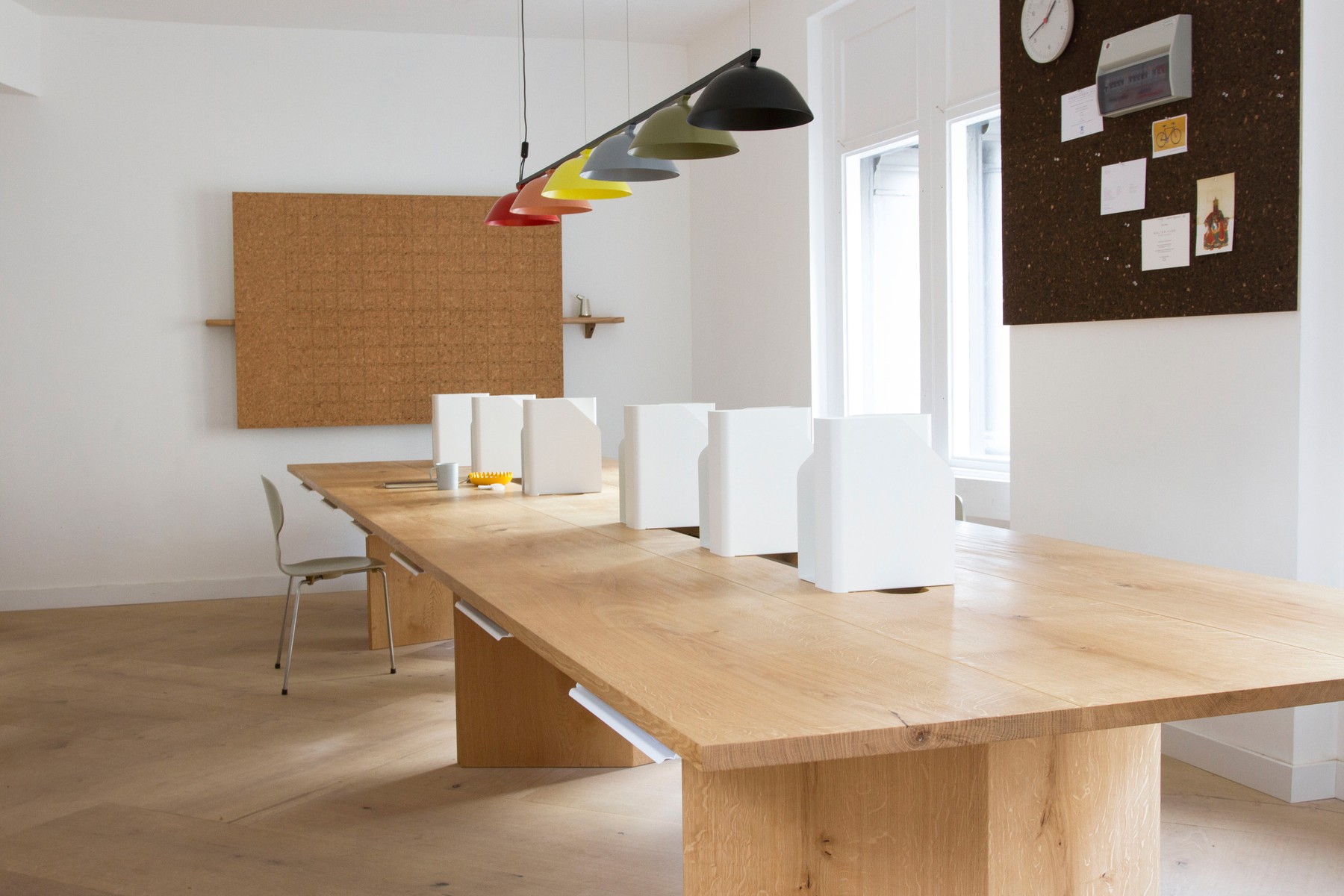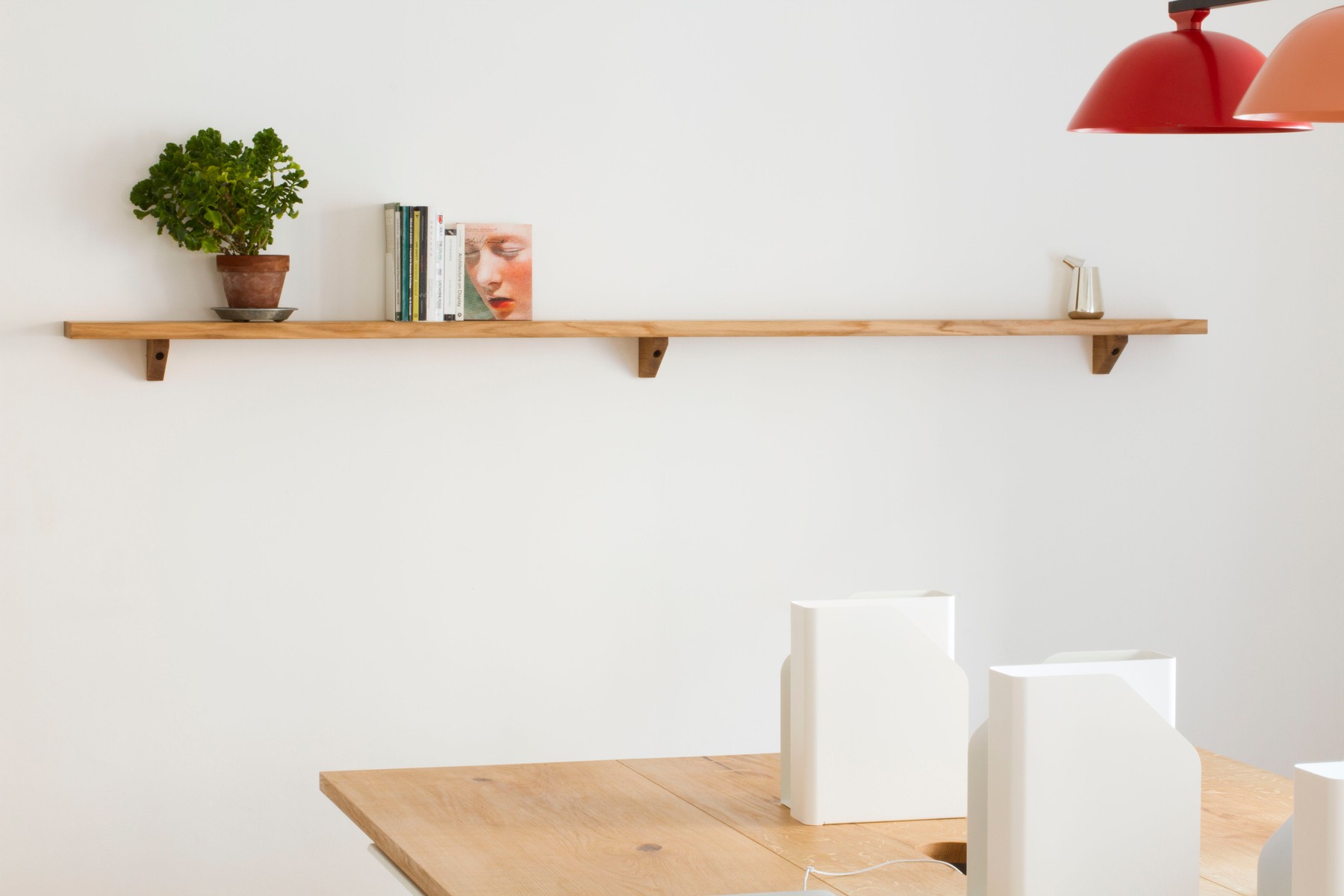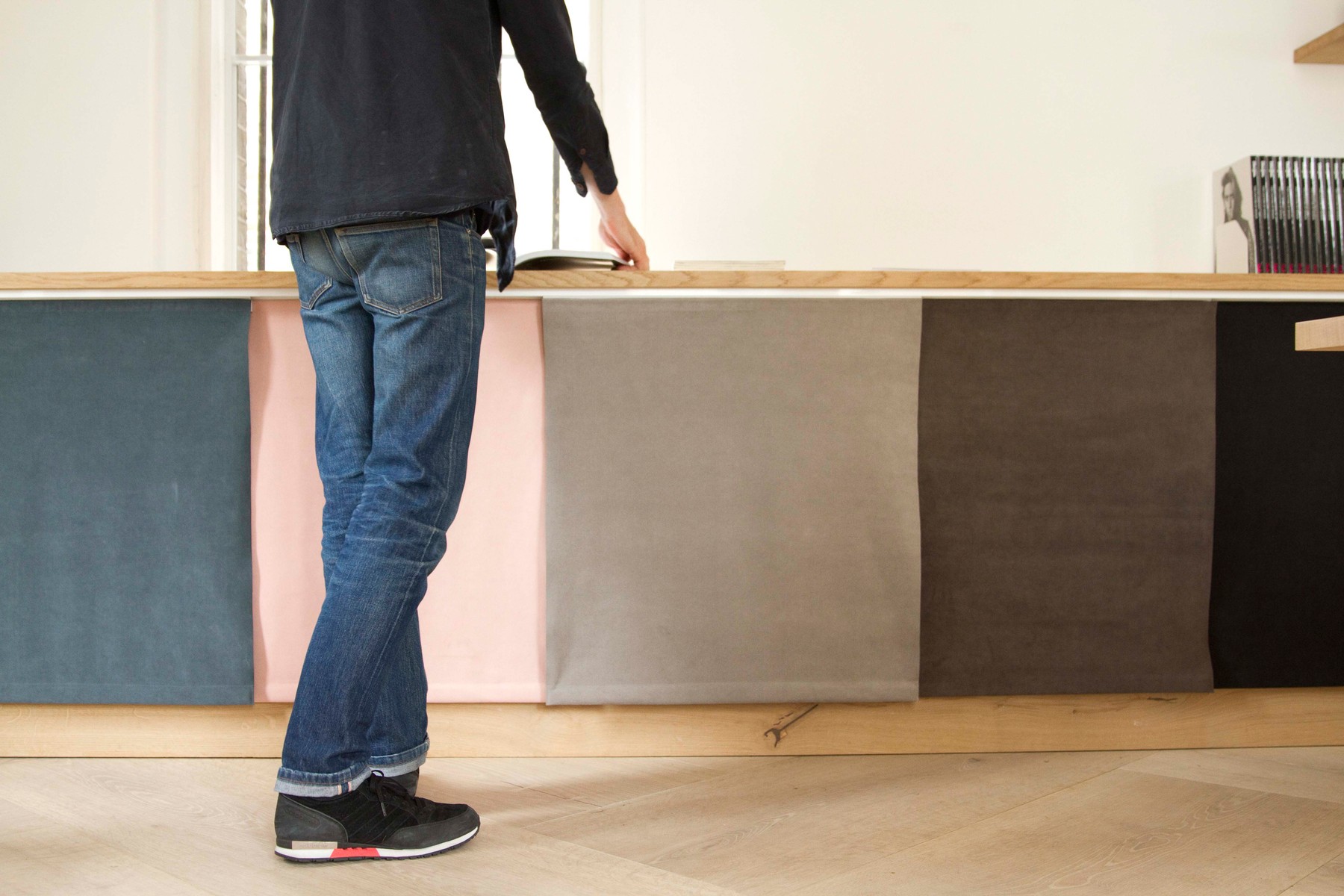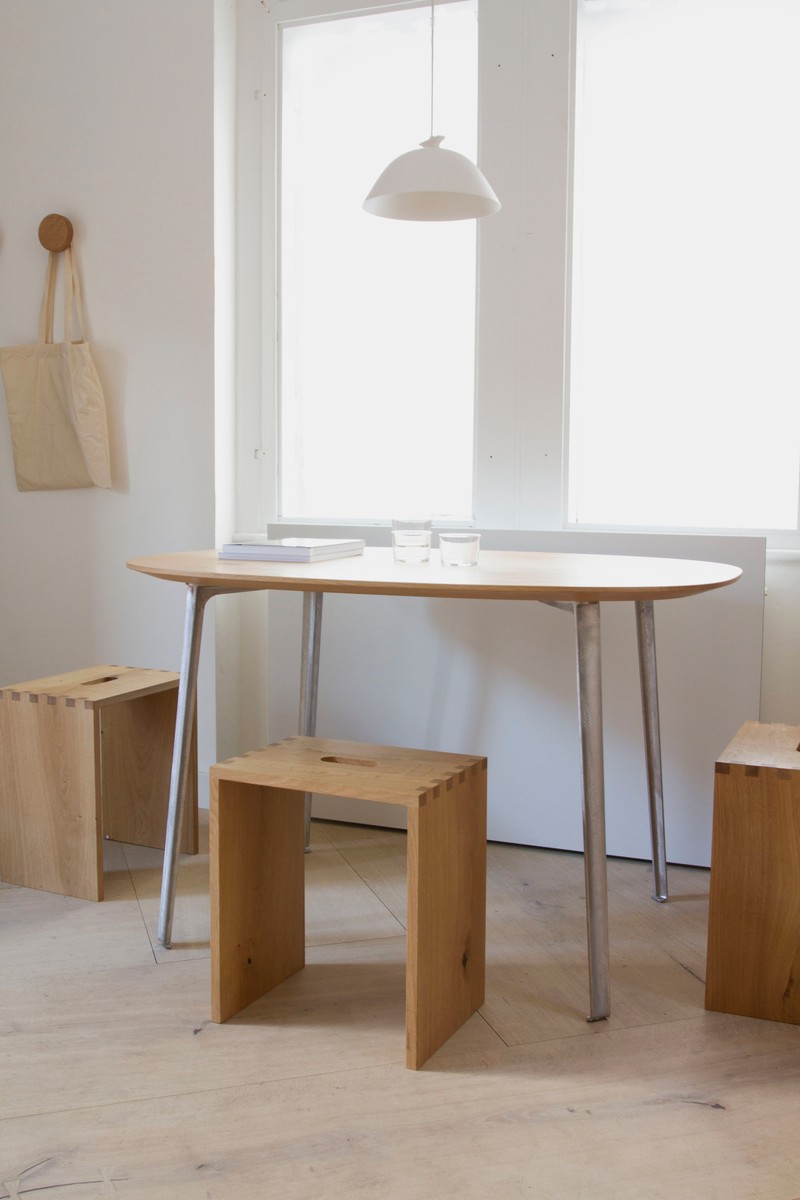 Johanna Agerman Ross of design magazine Disegno commissioned Felix de Pass to design a new workspace interior for their relocation to Kingsland Road in east London in 2013. Designed to give the office a bespoke work environment and street presence at a critical point in the business's growth and evolution, the interior additionally functioned as a London showcase for Danish wood manufacturer Dinesen.
The scheme was tailored to the way the Disegno team works: taking the lead from their common goal of always working towards the next issue and sharing information; of the continual expansion/contraction of the team according to the print cycle; and of being a modern office culture that is laptop based.
The age and quality of the 100 year-old Dinesen Heart-Oak means it has a rich grain/knot pattern and planks that are unusually wide, thick and long. These unique characteristics further informed the design language of the table, herring-bone flooring and other bespoke wooden furniture elements.
The horizontal planks of the main shelving unit cut across one wall and are designed so the supporting structure almost disappears when filled with books. Storage with sliding fabric screens add colour, texture and acoustic properties.
Year 2013
Client Disegno / Dinesen
Services Interior Design, Furniture Design, Product Design, 3D Branding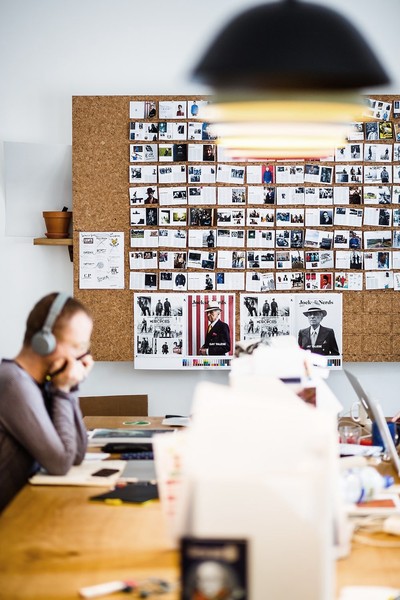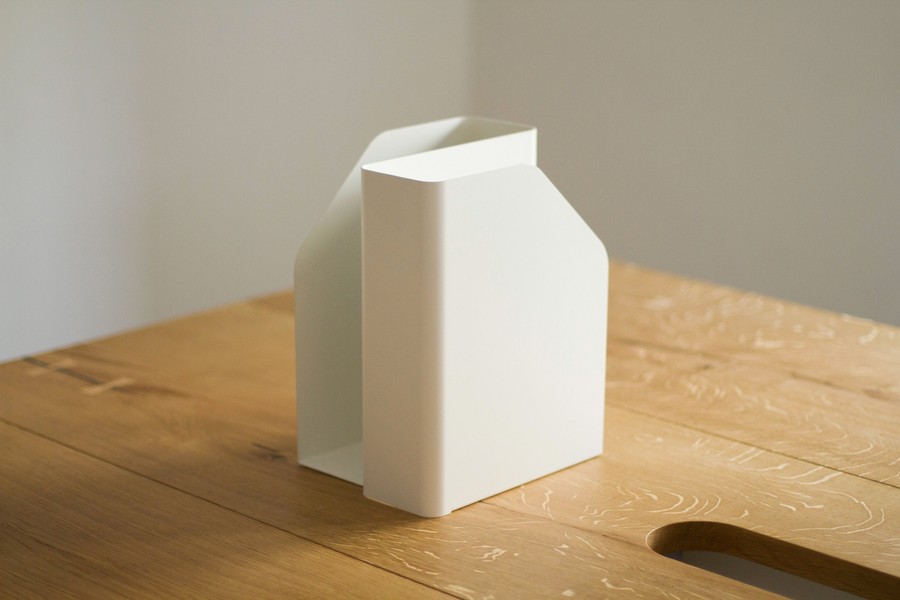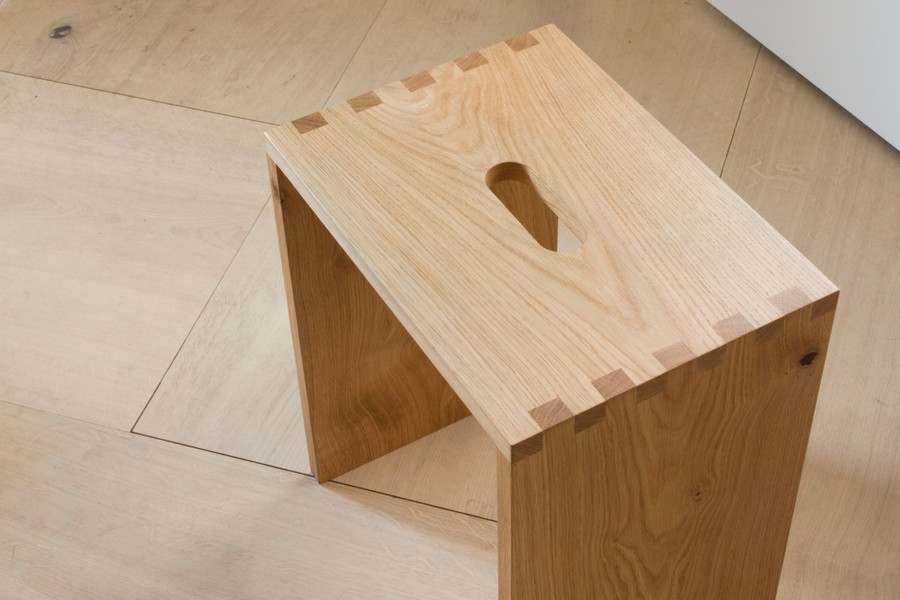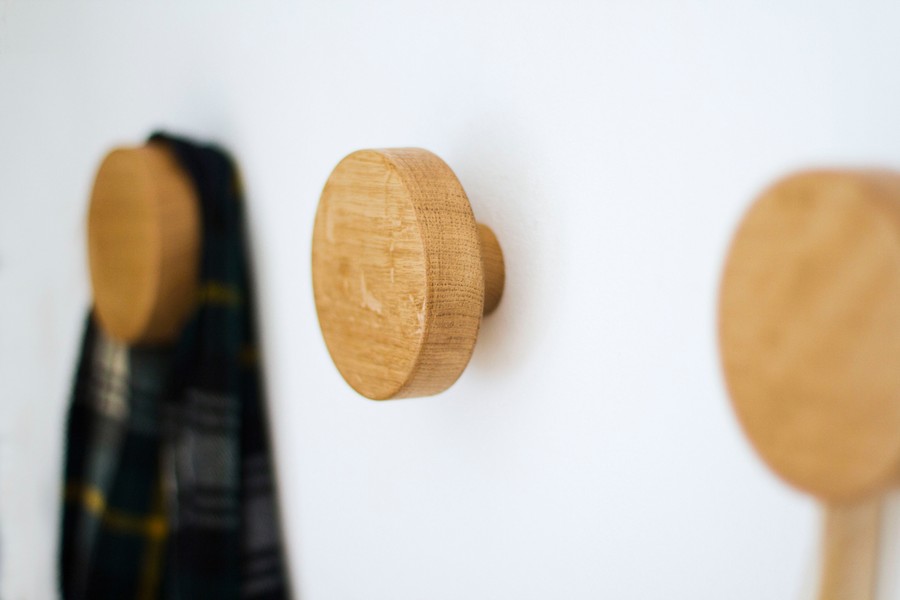 Photos: Chris Tang courtesy of Disegno
Photo 7: Graham Morgan