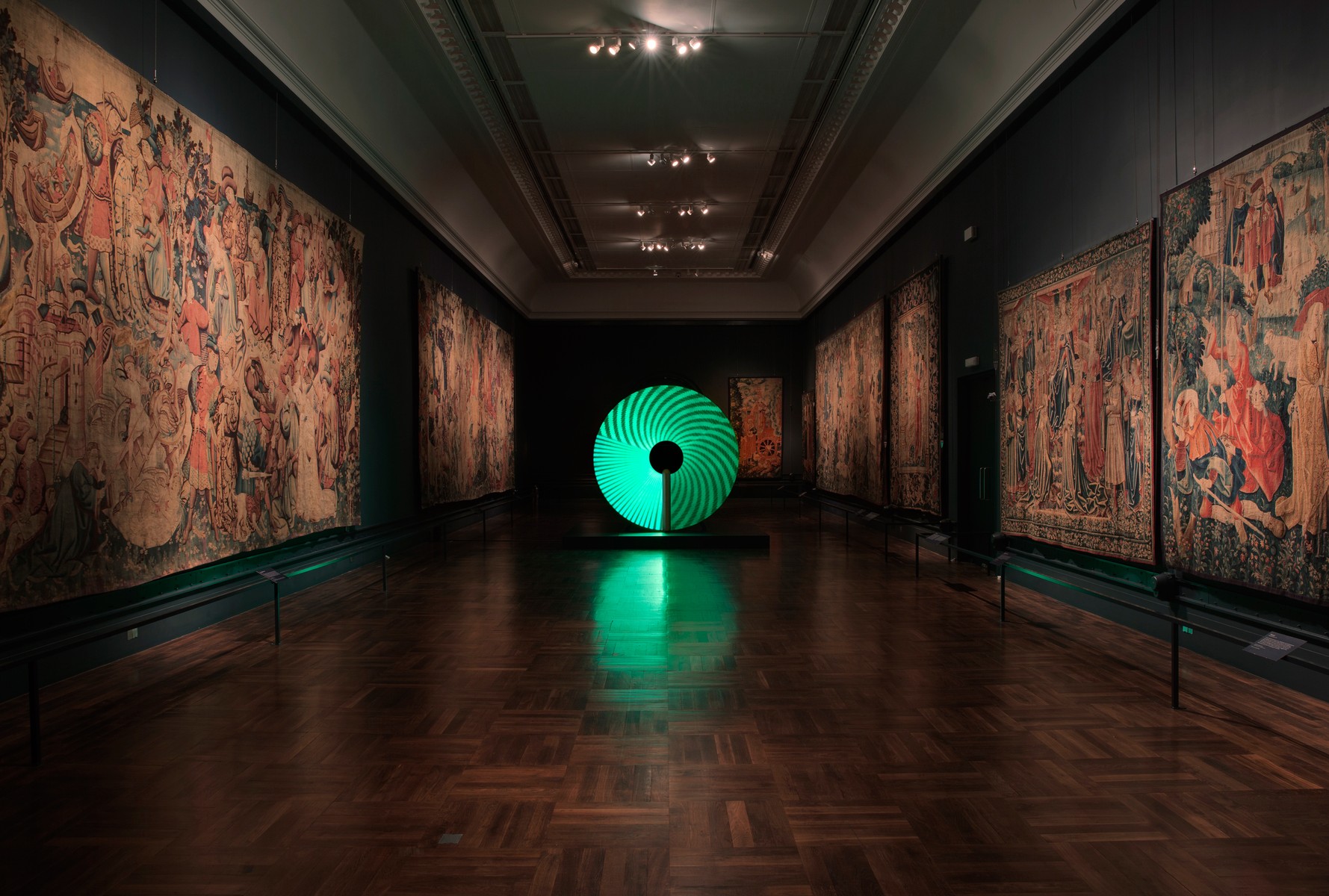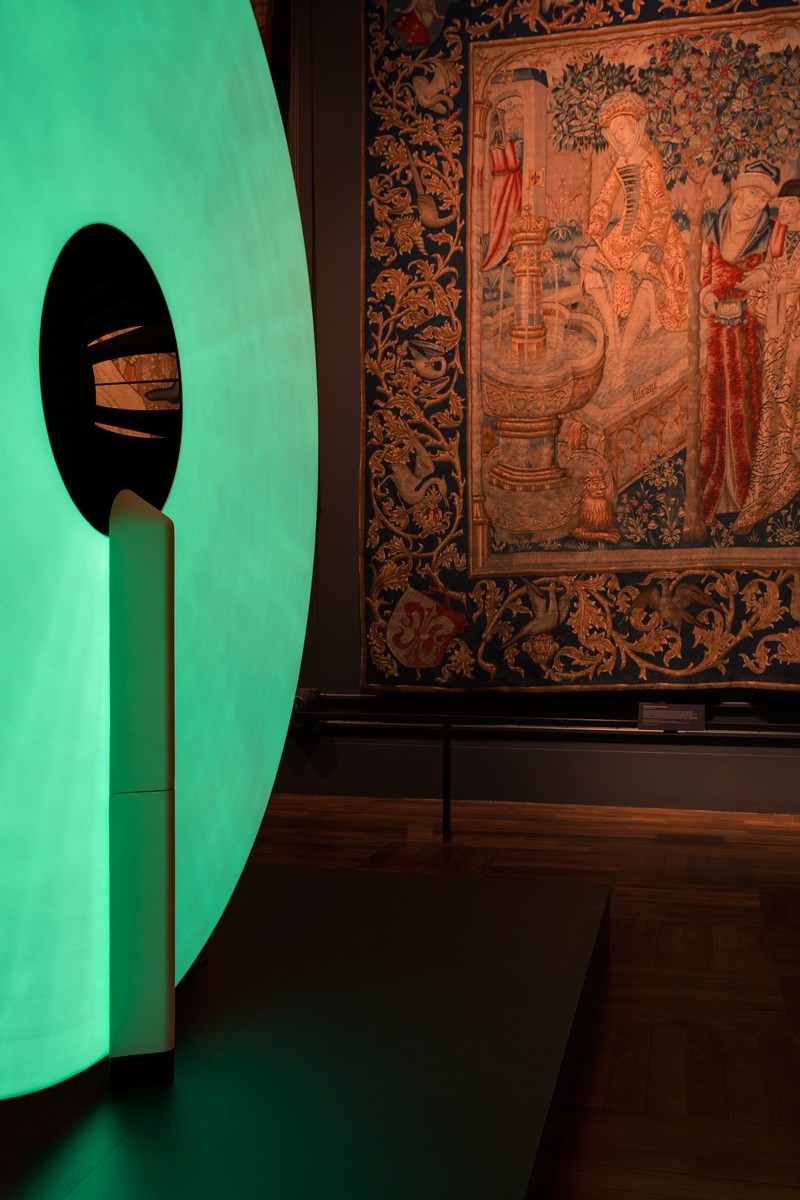 Candela was an immersive installation created for the V&A's Tapestry Gallery at the 2014 London Design Festival exploring the theme of time. Designed in collaboration with ceramicist Ian McIntyre and graphic designer Michael Montgomery, this project utilised and experimented with the specific light-retaining properties of material Super-LumiNova typically found on the face and dials of wrist watches.
The term 'Candela' comes from the standard unit of luminous intensity: a common candle emits light with a luminous intensity of roughly one candela.
Triennale di Milano acquired Candela for their permanent collection in 2018.
Year 2014
Client Officine Panerai / LDF
With Michael Montgomery / Ian McIntyre
Candela was a response to the the gallery itself which due to the light sensitivity of the medieval textiles on display, is one of the darkest spaces in the museum. The installation consisted of a large slowly-turning 'rotary machine' that hovered in the centre of the gallery.
As its face revolved it passed through a fixed light source that charged its surface, emitting this energy as a visible afterglow and creating light patterns. This rich layering effect and form of mark-making exploited the 'memory' of the phosphorescent material whilst also playfully reinforcing the project's sponsor, luxury watch maker Officine Panerai.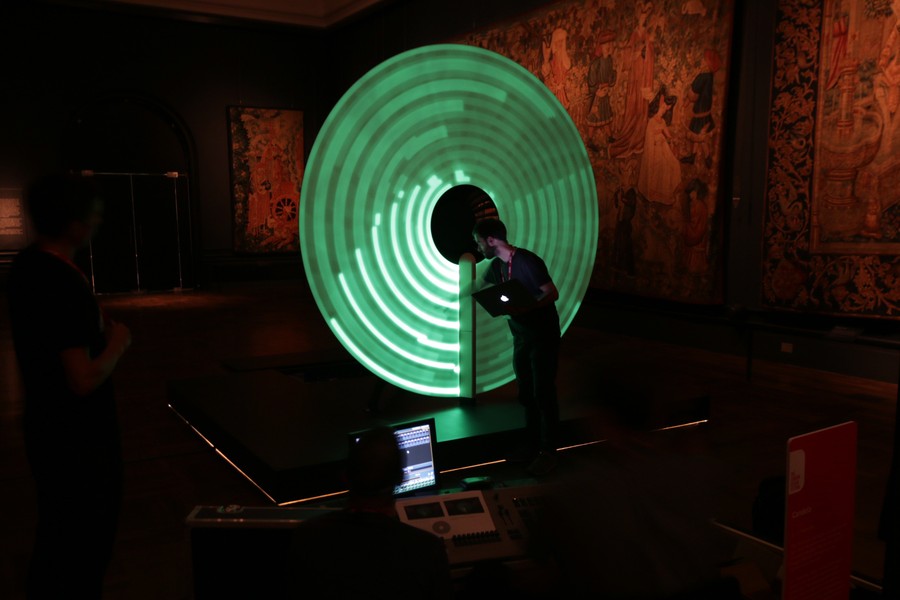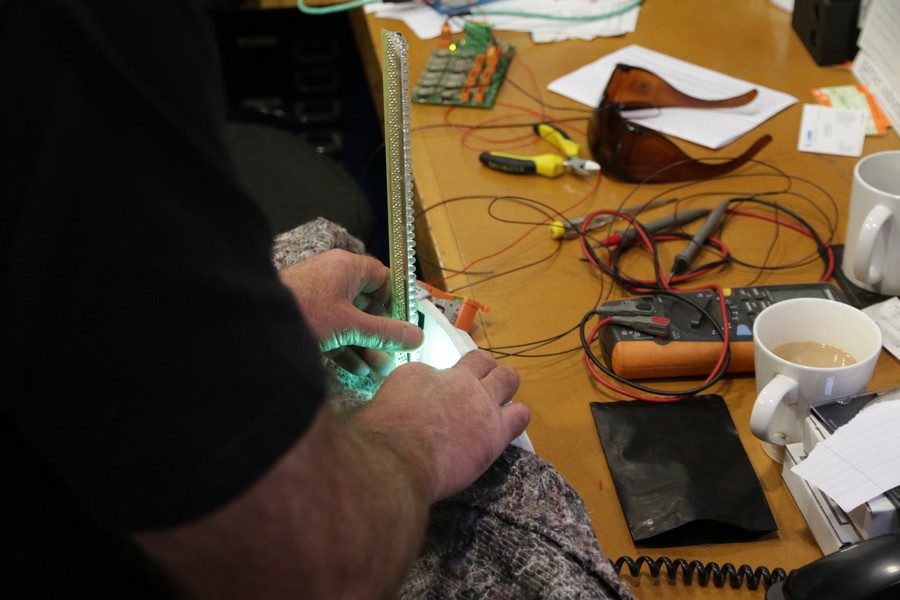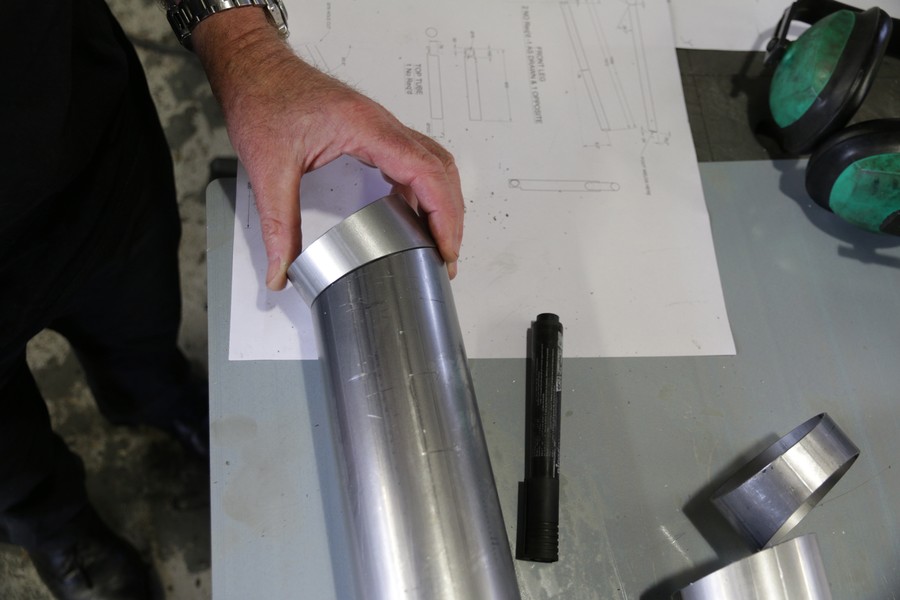 Photos 1-3: Ed Reeve
Film: James Aiken