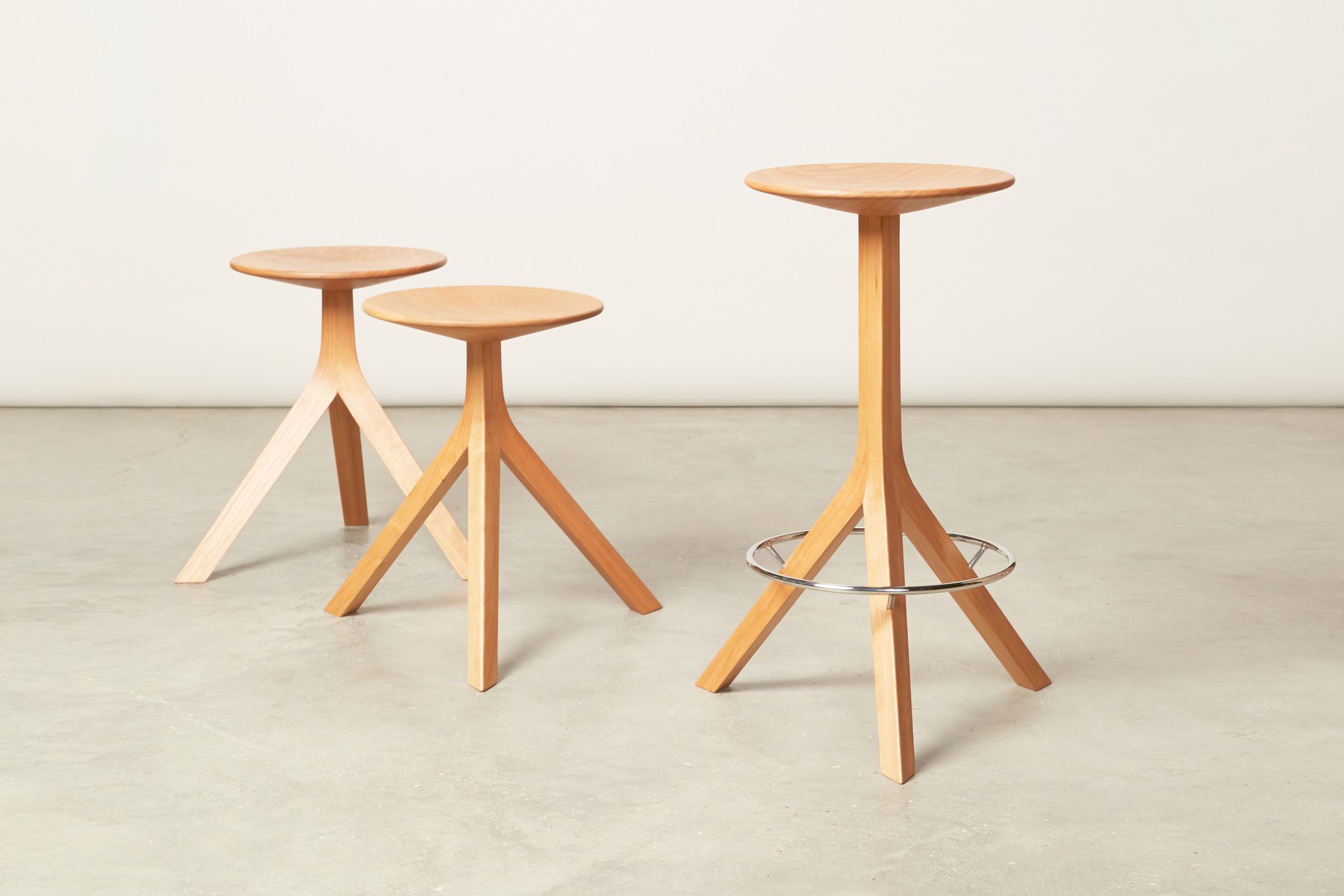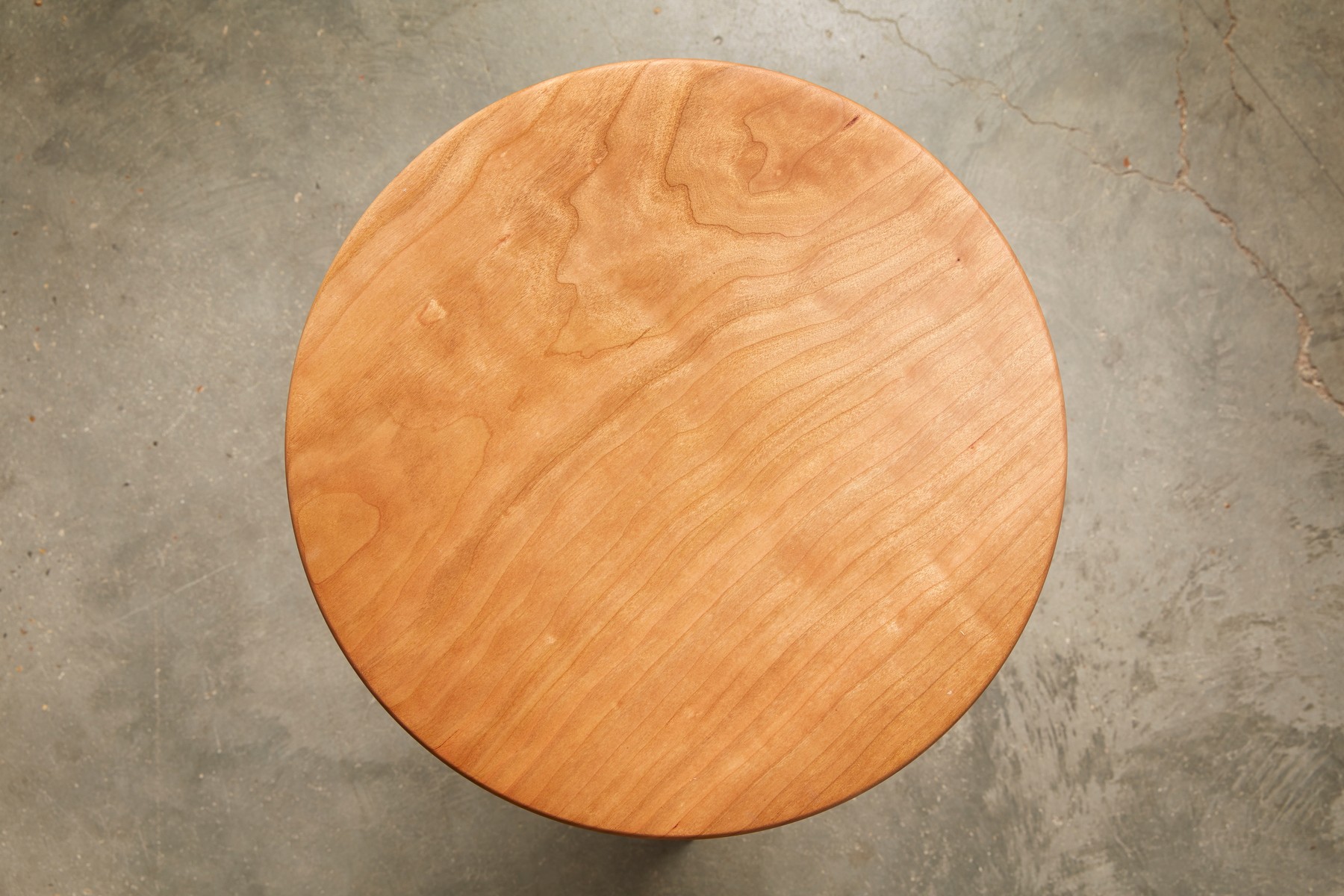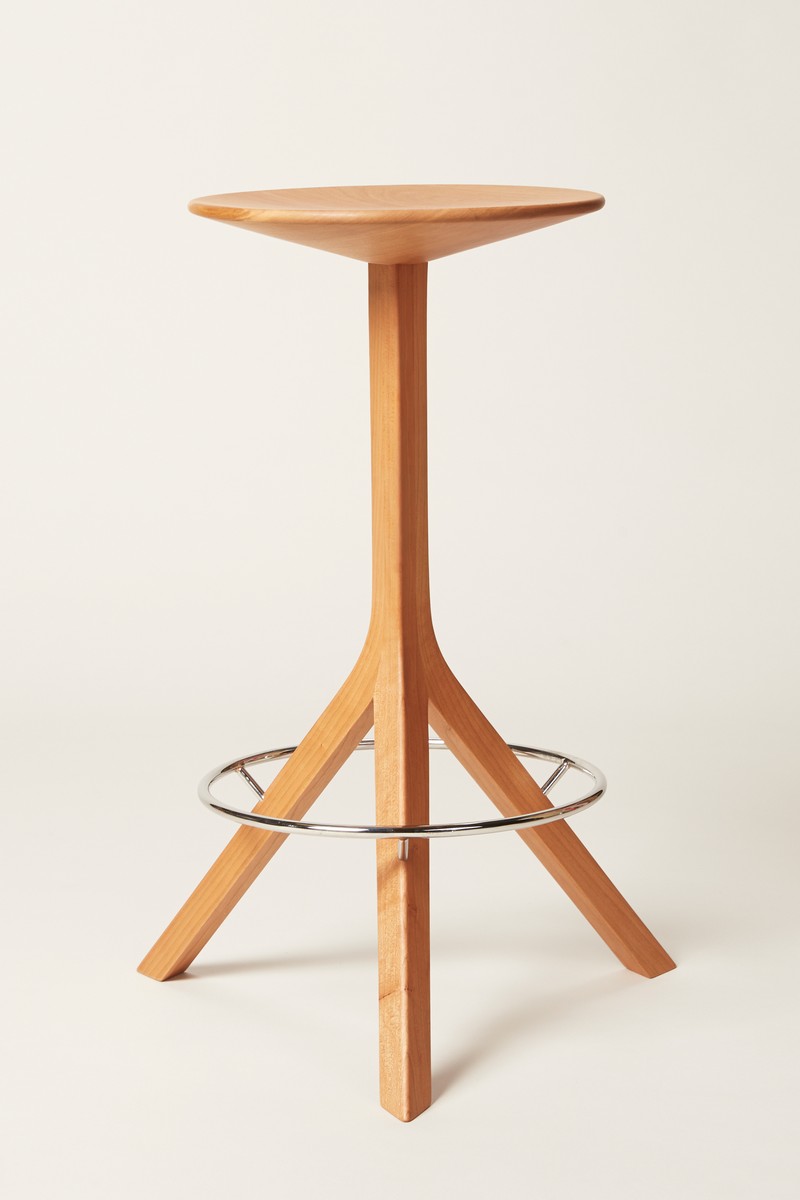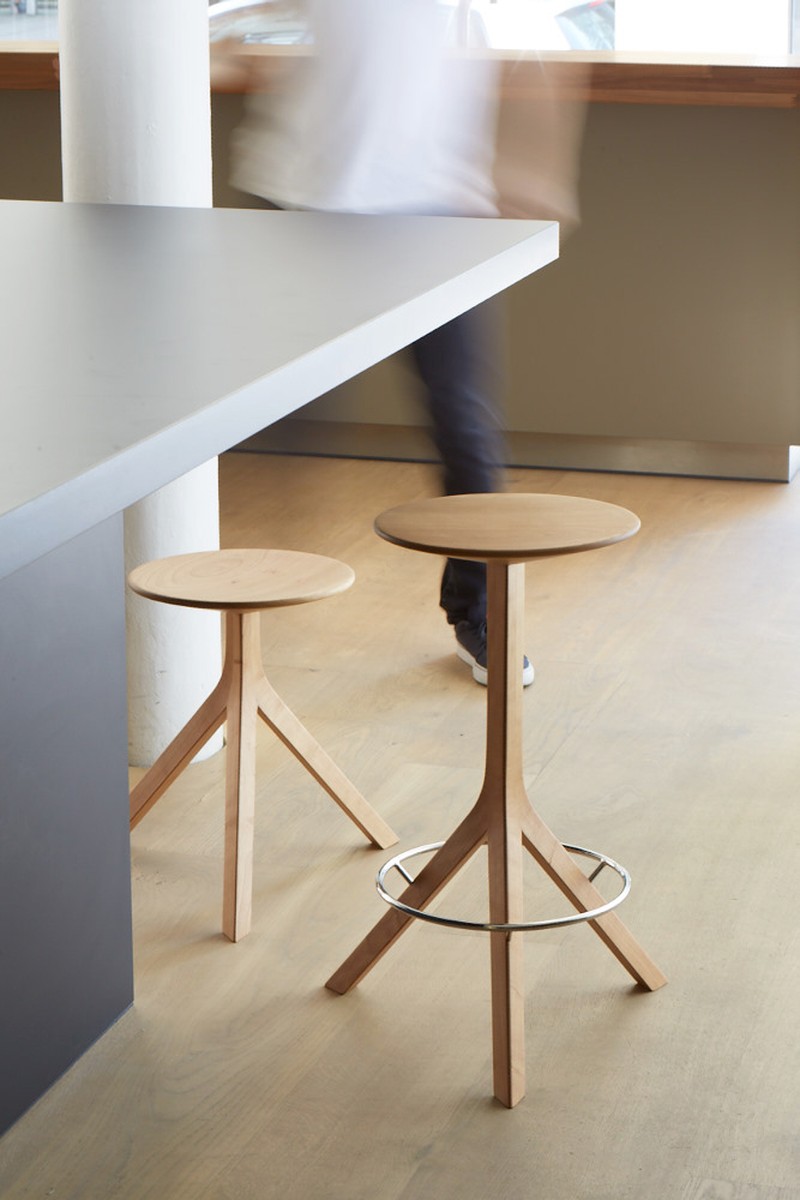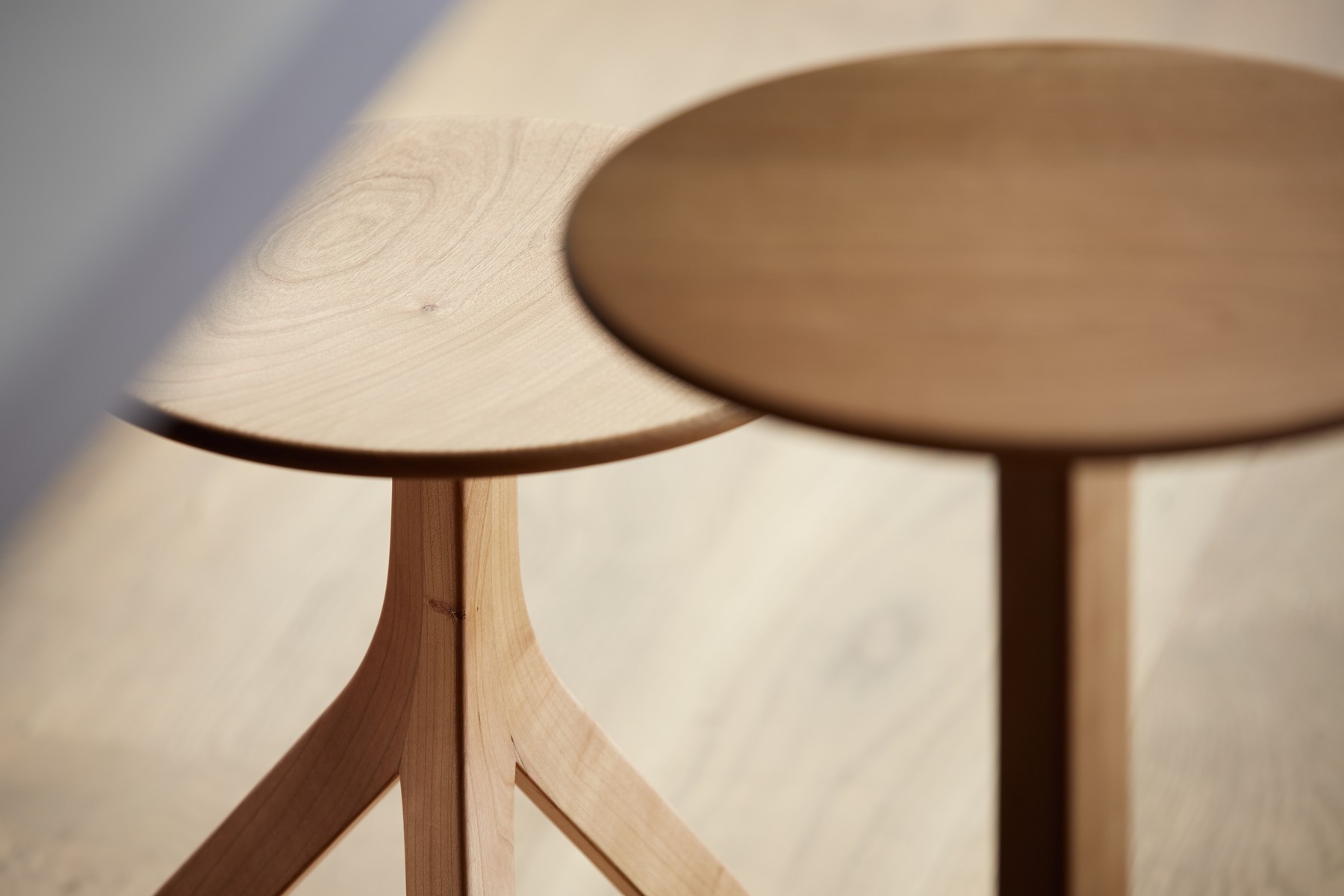 Felix de Pass teamed up with architect Alison Brooks to create a kitchen stool as a part of a series of collaborations curated by Sir Terrance Conran for the American Hardwood Export Council (AHEC). The stool is manufactured by Benchmark and was exhibited at the V&A as part of the 2014 London Design Festival.
The stool that sits at a kitchen counter is the most popular seat in many homes, offering a dynamic way of sitting – somewhere to eat or read a paper or work on your laptop. There's a sense of transience to sitting on a stool; you don't have to commit to sitting down.
De Pass and Brooks's kitchen stool design in solid American cherry offers a visual lightness, simplicity and ease of use. A central column and raised foot ring frees up as much space as possible under the seat, whilst ensuring the user's legs and body are not interrupted. The turned wooden top that is slightly dished and has rounded edges enables comfort and invites the user.
Year 2014
Client AHEC
With Alison Brooks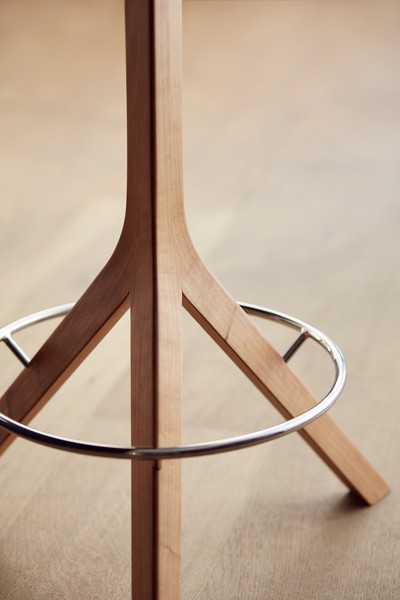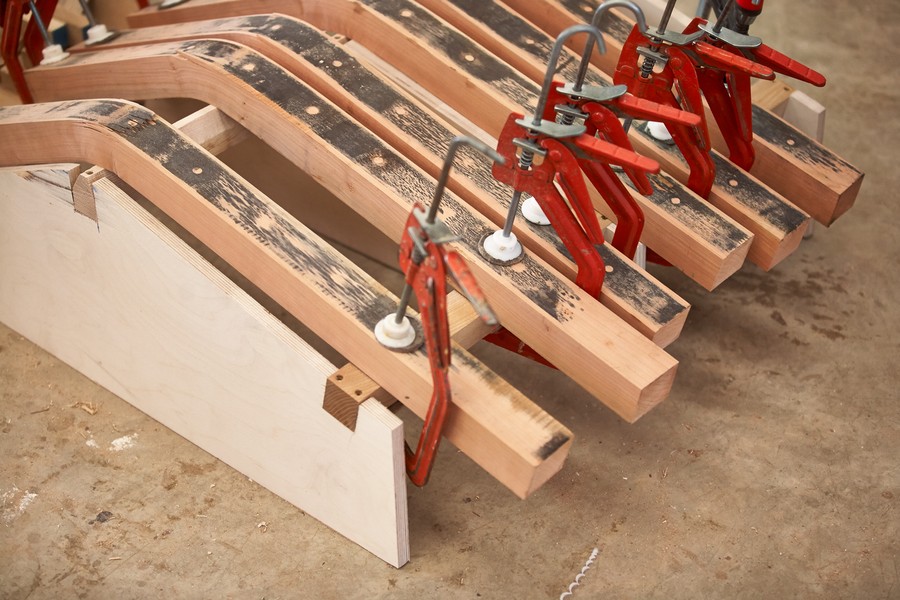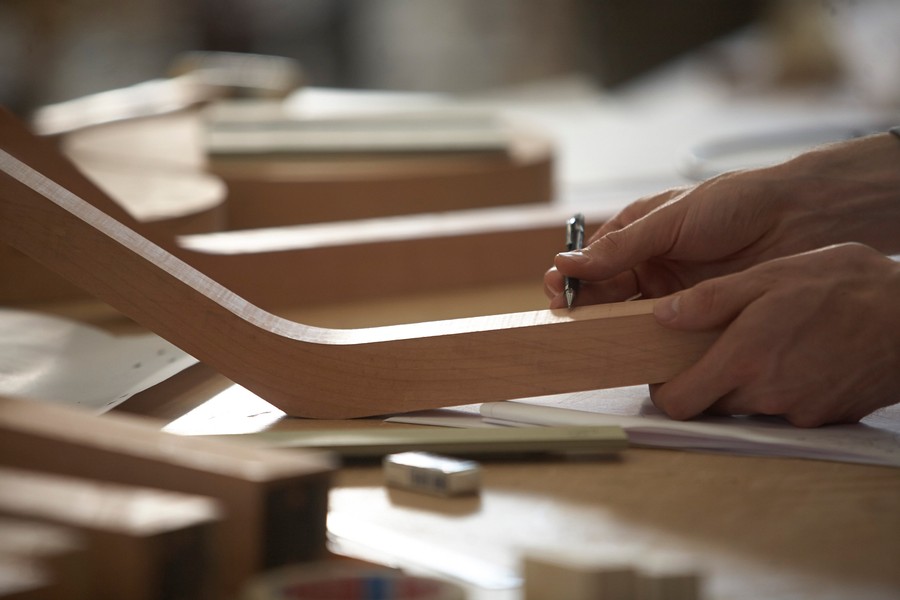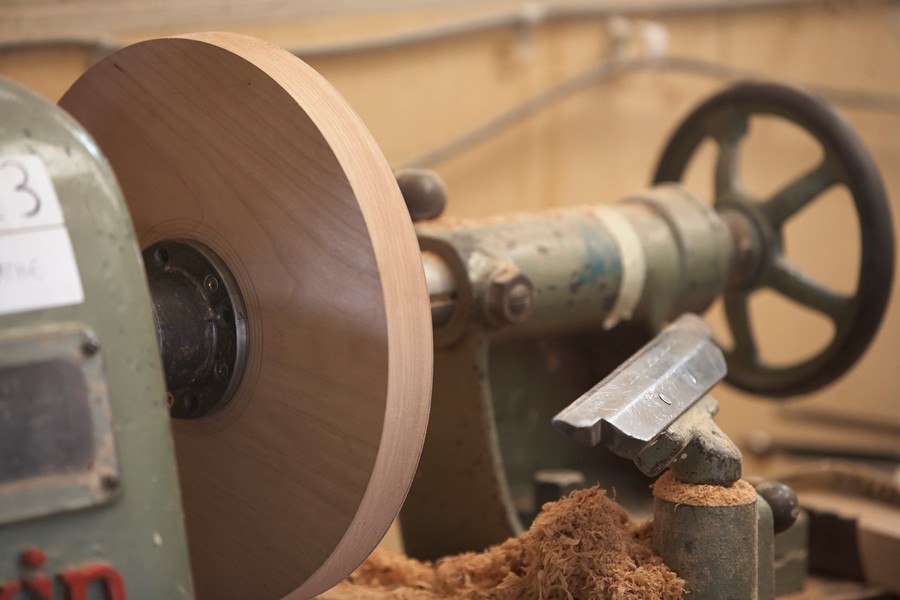 Photos / Film: Petr Krejčí